Reimagined for a better you.
At Westin, everything we do is with a better you in mind so you can sleep well, eat well, and be well on the road. To continue to accomplish this, we underwent a full hotel renovation making our hotel the newest product in Jersey City.
Our transformation encompasses refreshed standard guest rooms, redesigned elevated rooms and suites, restyled meeting space, and enhanced lobby and public space.
Feel fresh and renewed. Book our exclusive offer including:
1,000 bonus Starpoints®
Two beverages at Half Moon Lounge
High speed Internet access per night
Book online or call 866-716-8108 and mention LRPKG1.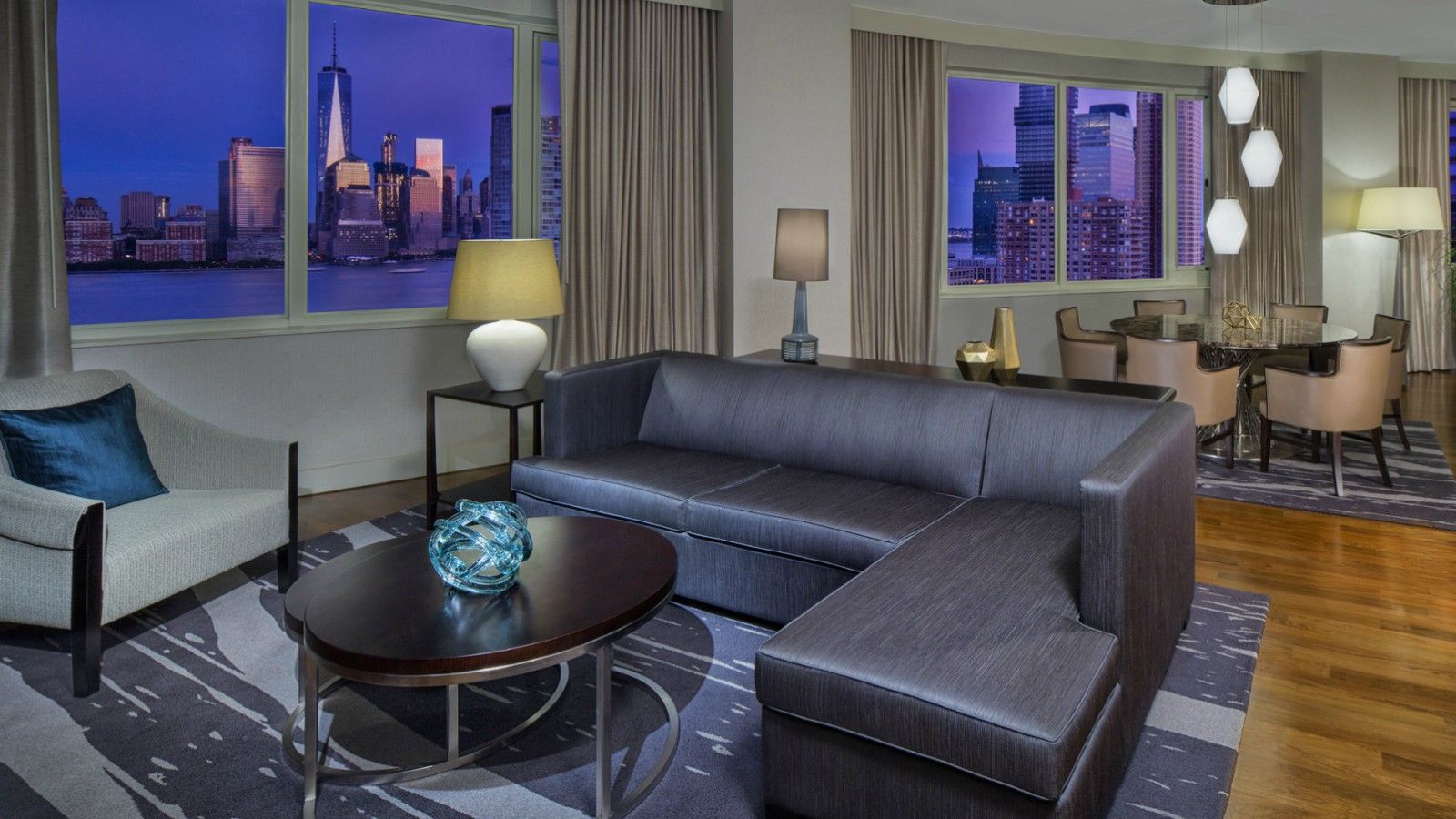 Guest Rooms
Each of our 429 guest rooms and suites are refreshed with new furnishings and redesigned to incorporate natural, relaxing palettes.
Our Junior Suites have been reconfigured so you can relax on the sectional sofa while enjoying stunning NYC views, or retire to the bedroom area with a separate television and workspace.
Each of our Newport King guest rooms have been redesigned so you can enjoy more space and less obstruction in your NYC views.
We've also fully renovated all of our guest bathrooms incorporating LED lit mirrors, so you can get ready to take on the city with ease.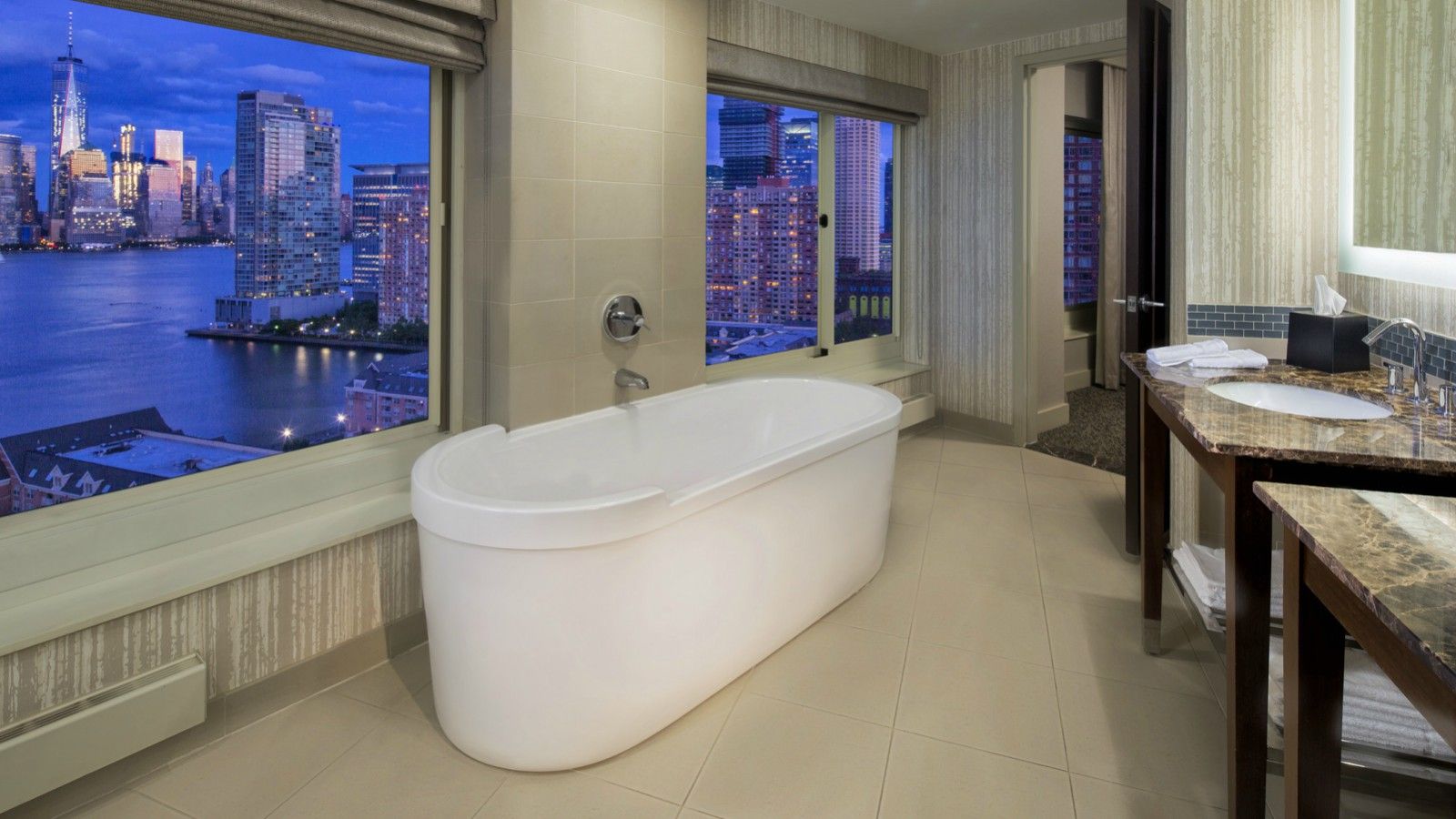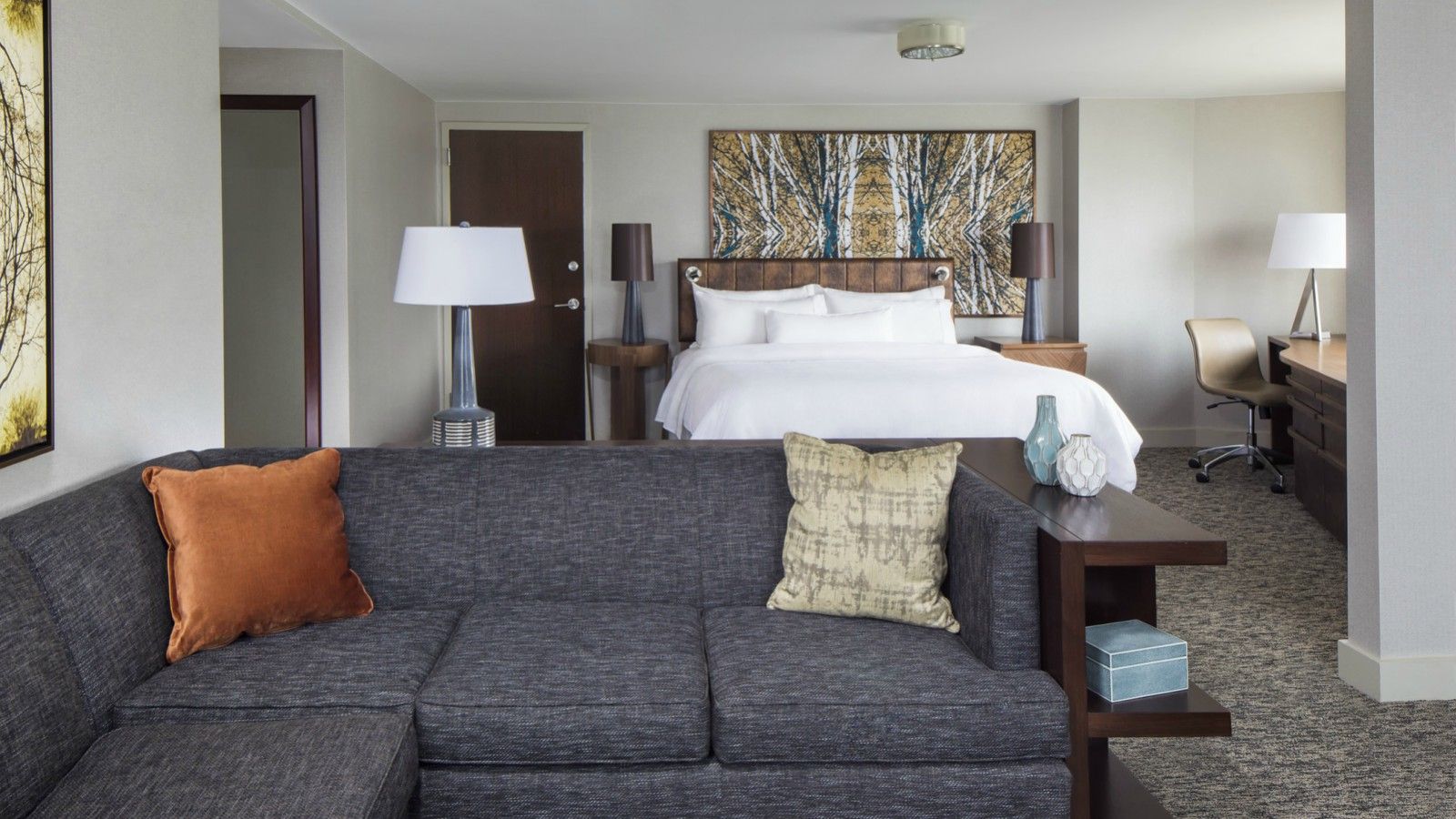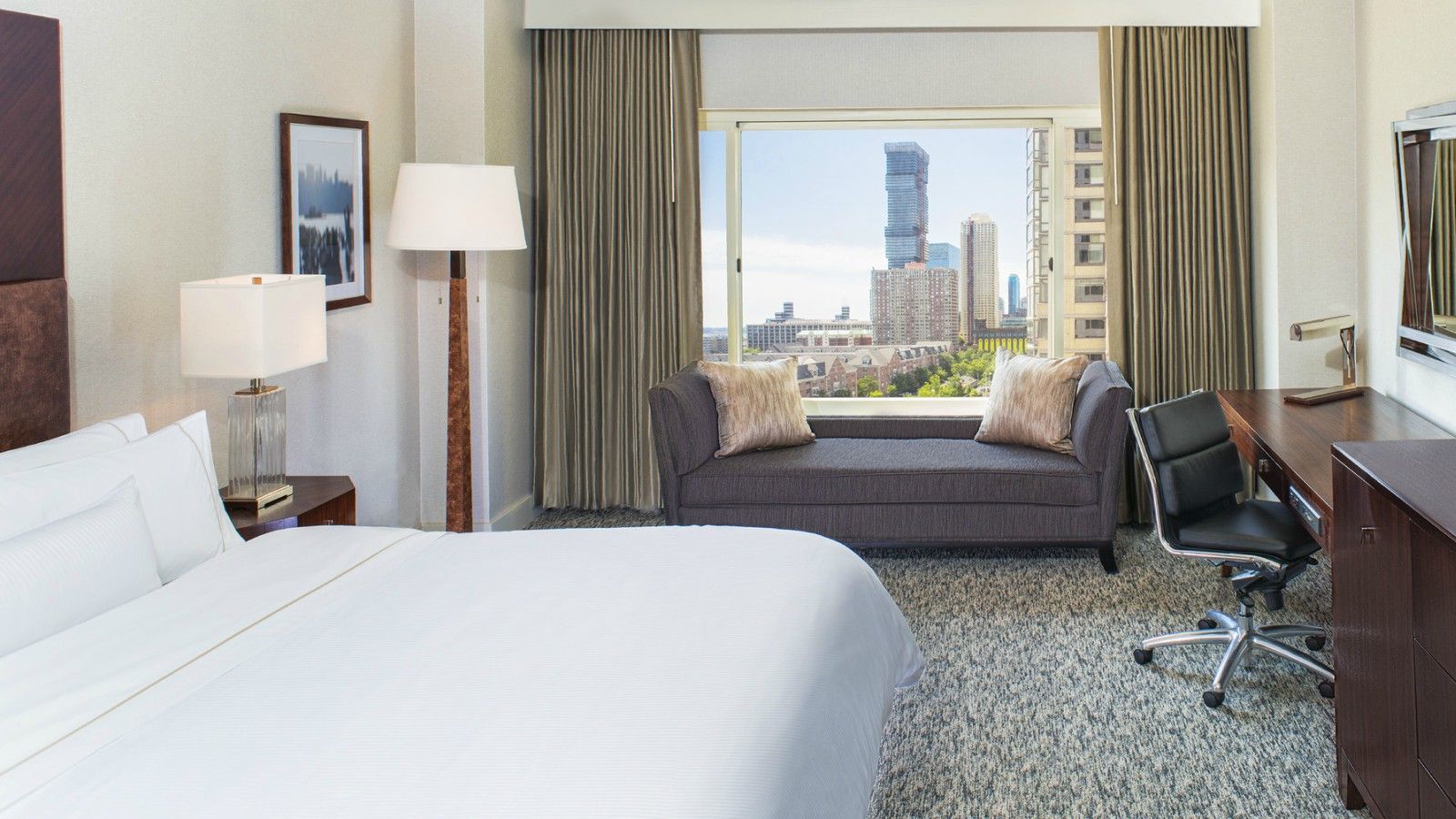 Meeting Space
Utilizing an abstraction of landscapes encompassing a variety of corals and sea life, our meeting space design allows for a variety of textures, patterns and color palettes.
Meet with ease in over 20,000 square feet of renovated meeting space, including our refreshed ball rooms and Executive Boardroom. We've also equipped our space with enhanced Wi- Fi, so meeting attendees can enjoy a fast connection while at our hotel.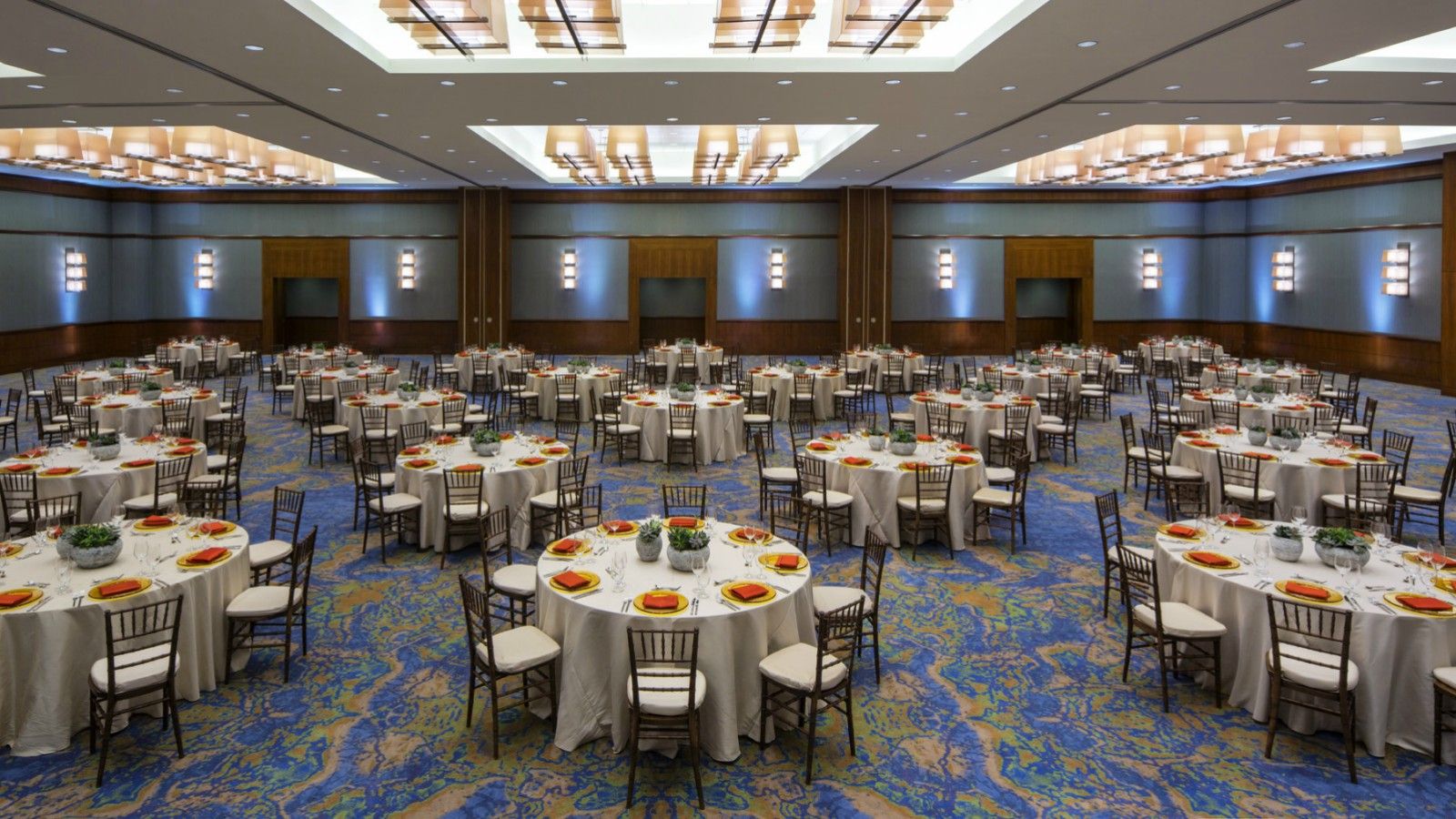 Lobby & Dining
Continuing our nature theme by incorporating ocean landscapes, marine life and botanicals, our dining and lobby design are rich of color and full of variety. Each has a unique balance of pattern and texture to inspire our guests.
Our new Vertical Garden is designed to not only beautify your stay, but to also relieve stress and purify the air we share.
We've also created a new grab & go counter so you can grab coffee, juice, and breakfast on the run. Our restaurant lounge area has also underwent a redesign, featuring natural and relaxing aesthetics.